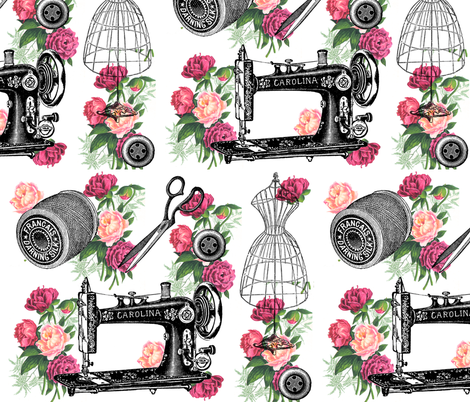 30 Mar

Order a Custom Made or Made-to-Measure Dress of your dreams!

I've received an increasing number of enquiries lately, asking if I'm able to make special one-off dresses to individual specifications.

Well, the answer is 'Yes, certainly!' …

I've made many special Wedding Dresses, Bridesmaids Dresses (in matching fabric, but a variety of styles and sizes), Mother-of-the-Bride/Groom, party and other special occasion dresses.

There are always those special occasions when buying something pre-made doesn't quite fit the bill…
Maybe you're after a Siren Clothing style made in a specific colour or fabric?
Or you're particularly tall or petite and have trouble finding styles that fit you perfectly?
Or you'd love a more individual design made especially for you?
Up until now, I've been reluctant to add details of this custom made or made to measure service to the website, simply because, with the heavy workload involved in designing and producing small collections of new styles several times a year, there is only limited time left to dedicate to custom made or made to measure orders.
So, if this is something that would be perfect for you, read on…
Custom Made
Ready to wear in Standard Sizes* only: $150 includes ~
Your choice of a wide range of Siren Clothing exclusive bodice and skirt styles ~ mix and match to create your own special dress
Advice on selecting suitable fabric and other notions as required…most styles will require 2 m of 130 cm (minimum) width fabric
My patterns are made to work best in fabrics with a little one-way stretch (3%-5% Spandex or Elastane)
If your chosen fabric has no stretch, please select a style from my New 100% Cotton range. (New styles are being added to this range now, see Custom-Made Dresses).
Click here for Standard Size Chart*
Please allow ̶2̶1̶ ̶d̶a̶y̶s̶  Now 10 days for completion from the date of fabric supply.
Made to Measure 
Designed specifically to fit just you: $180 includes ~
Your choice of a wide range of Siren's exclusive bodice and skirt styles ~ mix and match to create your own special dress
Individually customised pattern to your personal measurements (Click here for a measuring guide)
Advice on selecting suitable fabric…most styles will require 2 m of 130 cm width fabric
My patterns are made to work best in fabrics with a little one-way stretch (3%-5% Spandex or Elastane)
If your chosen fabric has no stretch, please select a style from my New 100% Cotton range. (New styles are being added to this range now, see Custom-Made Dresses).
One fitting by appointment  in my Showroom and any necessary fitting alterations
Design changes are also available at an additional surcharge
Please allow 2̶1̶ ̶d̶a̶y̶s̶  Now 10 days for completion from date of fabric supply
Payments
A 50% deposit is required at the time of ordering. Final payment is required prior to collection.
Payments are accepted by Amex, Visa and MasterCard by phone or in person, PayPal or direct bank deposit.
Delivery charges, if required, are additional
If you have any questions, please feel free to leave a comment and I'll get back to you
Rebecca x